A Tradition of Excellence
From its creation in 1904 by John Jacob Astor IV, the St. Regis brand was founded upon a heritage of tradition, innovation and luxury. The St. Regis Deer Valley proudly continues the tradition, extending the St. Regis legacy in a resort richly appointed to the exacting standards of the Astors, and imbued with the refined comforts of an exquisite alpine retreat.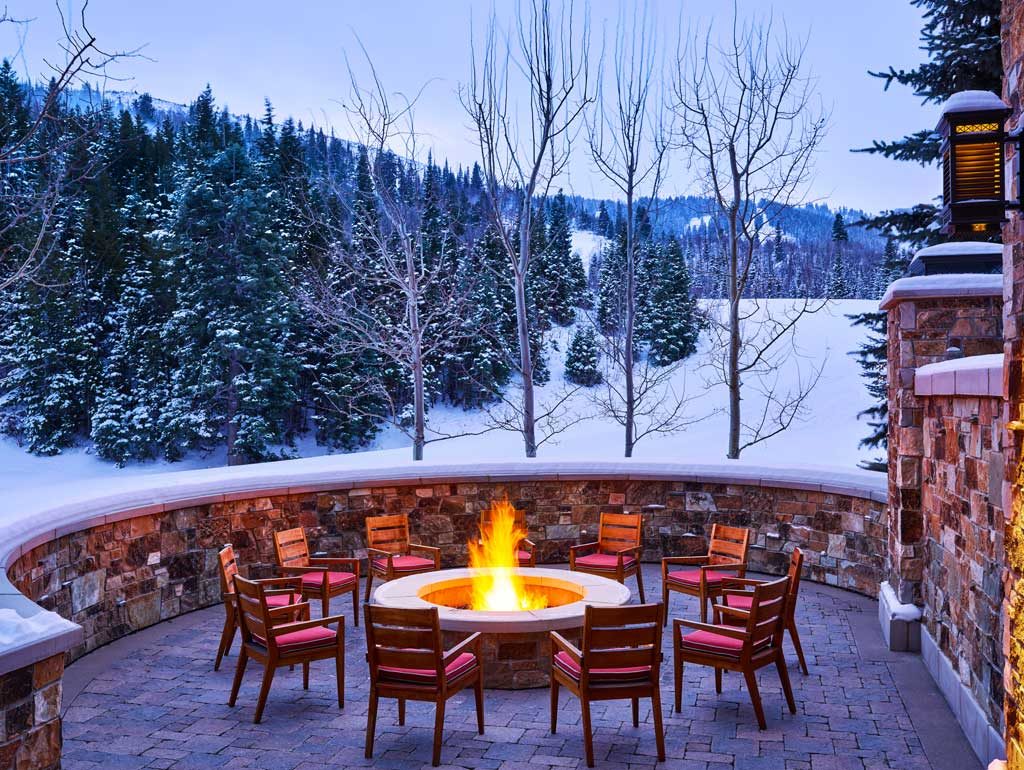 The Finest Address
Idyllically situated on the fabled ski runs of Deer Valley Resort, The St. Regis Deer Valley nestles on 12 slope-side acres with perpetually unobstructed views of the Wasatch and Uinta Mountains. The resort consists of two buildings connected by a dual-car, funicular rail tram which facilitates easy access from the private mountain location into Park City with its attendant cultural, shopping, nightlife and dining amenities.
The Finest Service
Supreme service has heralded the St. Regis brand for over a century. In addition to its legendary Butler service, The St. Regis Deer Valley is renowned for the extraordinary Spa and Athletic Center, and its ocean- and farm-to-table cuisine at RIME Seafood & Steak, The St. Regis Bar, Brasserie 7452 and the Terrace Café. Awarded Wine Spectator's Best of Award of Excellence for nine consecutive years, The St. Regis Wine Vault is a oenophile's dream, featuring 13,000 bottles and over 1,000 fine labels. The Resort is also noted for its many inviting public spaces, such as the Library, the Grand Salon, and the year-round pool. Located only 45 minutes from the new Salt Lake City International Airport, the Resort is easy to access from points around the globe.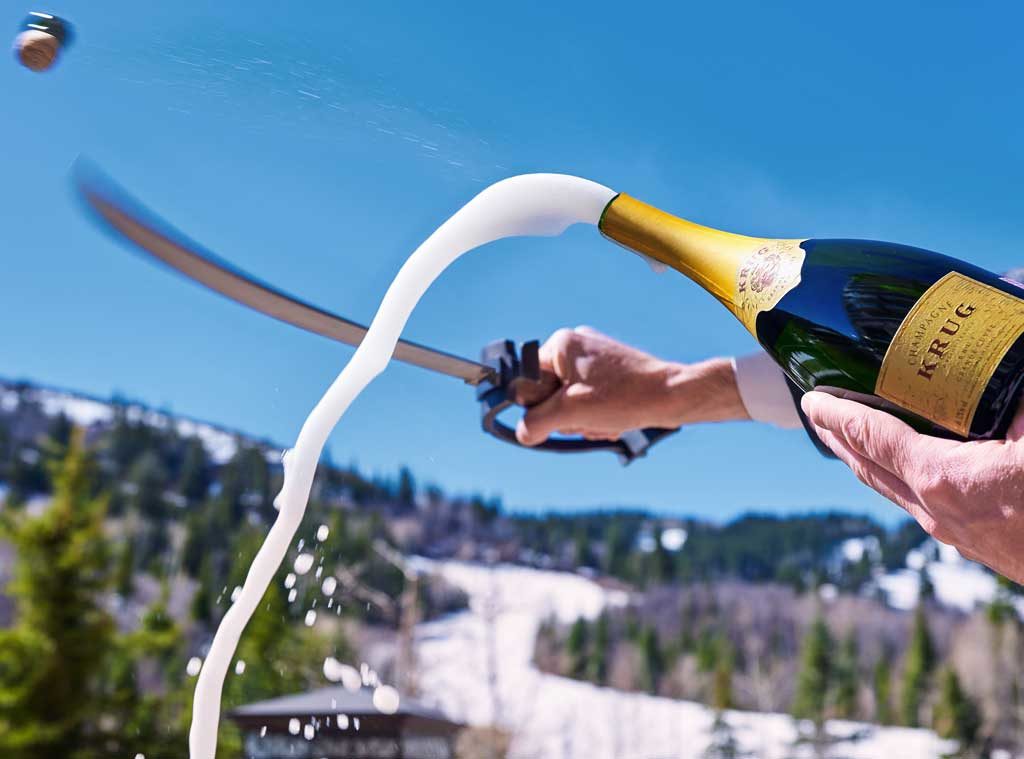 St. Regis Butler Service
Dedicated to your every wish
St. Regis Butler Service has been a treasured hallmark of the St. Regis experience for over one hundred years, ensuring that unique preferences are addressed at St. Regis hotels around the world. Providing flawless personalized attention to each guest while in residence, signature butler services include packing/unpacking, delivery of morning tea/coffee, traditional shoeshine, garment pressing, and more. St. Regis Butler Service is your liaison to spectacular experiences – from a simple wake-up call and a perfectly pressed suit, to preparing your steaming après ski beverage, planning your special occasions like a mountaintop picnic, making dinner reservations or arranging theater tickets, expectations will be exceeded.
For any request, small or large, the St. Regis Butler Service is pleased to assist. No request is too small or unattainable no matter what the hour of the day.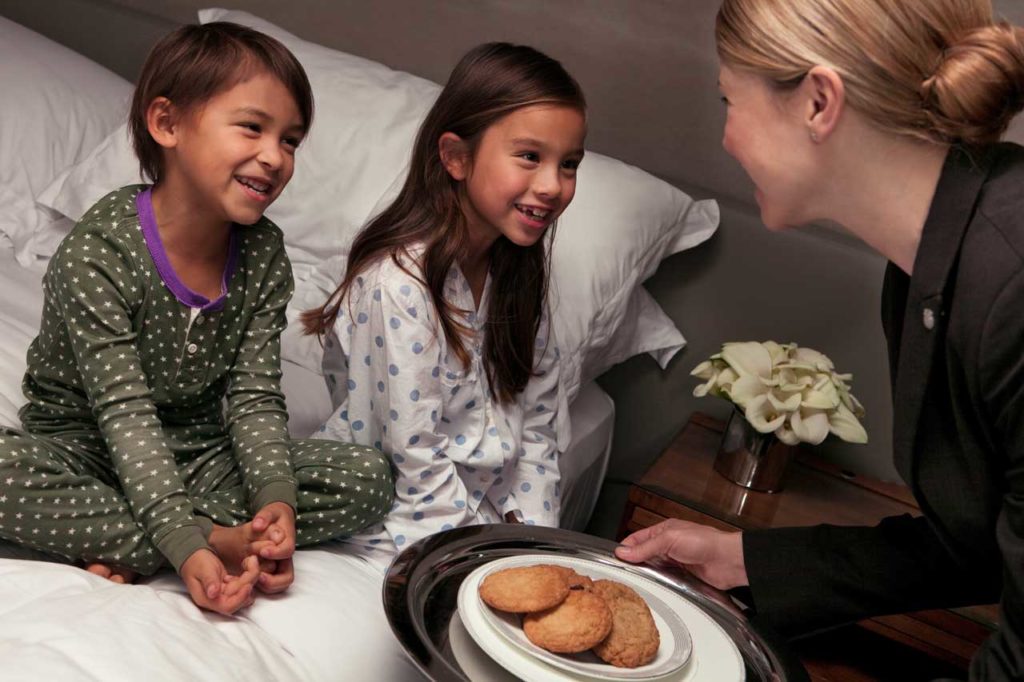 The St. Regis Wine Vault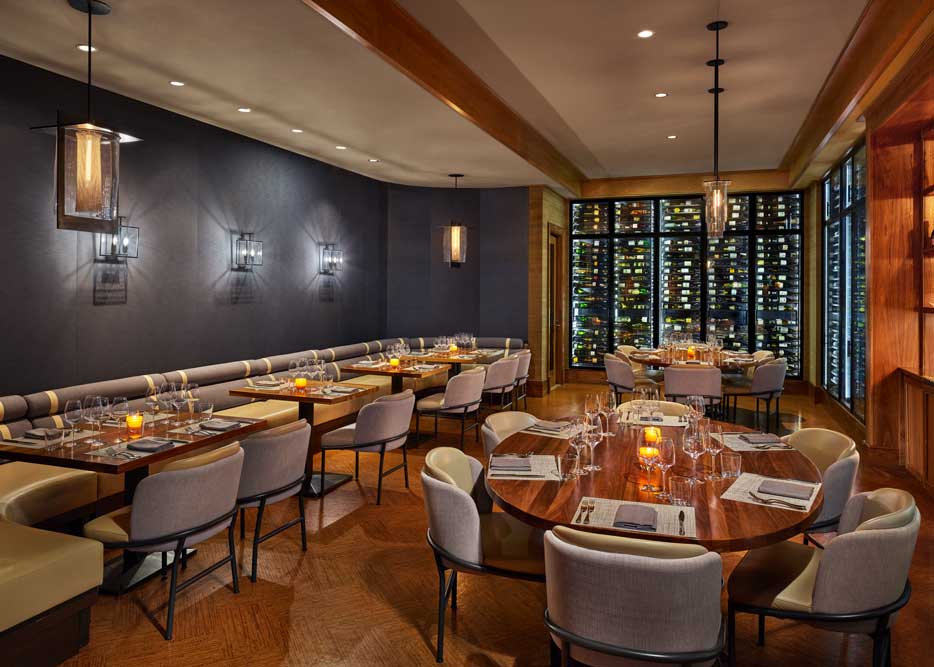 A Passion for Fine Wine
The Wine Vault at The St. Regis Deer Valley is an intimate sanctuary where wine connoisseurs indulge their passion for the finest vintages, enhanced with customized menus by the RIME culinary team. Culinary enthusiasts gather in the Wine Vault dining room for intimate private parties, receptions, Winemaker Dinners and exclusive St. Regis Aficionado experiences. With a collection of over 13,000 bottles, and featuring more than 1,100 different labels, the wine list has been awarded Wine Spectator's "Best of Award of Excellence".
St. Regis Wine Ambassador Ursula Hermacinski provides personal guidance to Deer Crest Club members and St. Regis guests in how to select and savor wines that will delight, intrigue and spark joy. Ms. Hermacinski brings an invaluable depth of knowledge to The St. Regis Wine Program. Prior to joining St. Regis, Ms. Hermacinski was Estate Director for Napa Valley's iconic Screaming Eagle from 2006 to 2010. She was the first woman to take the rostrum at the world-famous Napa Valley Wine Auction in 1992; she established Christie's New York wine department in 1995; and she became one of the top charity wine auctioneers in America. Ursula has been a featured speaker at wine festivals around the country, a guest on CNN's Marketplace, and has been profiled in Wine Spectator, Decanter and many other magazines. The author of The Wine Lovers Guide to Auctions: The Art & Science of Buying and Selling Wine, Ursula was included as a definition in Vanity Fair's inaugural "Wine Snob's Dictionary".
St. Regis Deer Valley Dining
Fresh, Exquisite Cuisine
Offering a fresh take on surf and turf classics, RIME | Seafood & Steak at The St. Regis Deer Valley is open daily for breakfast, lunch and dinner, serving a seasonally inspired menu built on sustainably caught seafood and locally sourced meats arriving fresh each morning.
Perfect for a casual meal, the family-friendly Brasserie 7452 features American steakhouse fare with a touch of classic French brasserie and is open daily for lunch, après, dinner, and late night.
The elegant and timeless St. Regis Bar is famous for intriguing crafted cocktails such as the 7452 Bloody Mary, an inspiring wine list, and elevated bar fare. Open daily for lunch, après, dinner, and late night.
For more information, please visit SRDVdining.com
St. Regis Deer Valley Spa & Fitness
Serene St. Regis Spa
The St. Regis Deer Valley's signature Remède® Spa offers a lavish treatment menu that promises to refresh both body and mind. Guests and residents can drift away while experienced spa therapists offer customized massage, skin care, and body treatments in one of nine intimate individual rooms and two companion suites with outdoor relaxation patios. The Spa, inspired by the spectacular Wasatch Mountains, welcomes guests and residents with the soothing sounds of water which flows from the Hotel's outdoor waterfall structure through the spa and into a serene pool within the meditation area.
Focus on Fitness
The St. Regis Athletic Club offers guests and residents state of the art fitness equipment in a 3,300 square foot facility where they will enjoy stunning views of the mountains and the Deer Hollow ski run. Open 24 hours daily, the fitness facility features Peloton cycles, free weights, and TechnoGym equipment including treadmills, elipticals, and upright and reclining bikes. Also offered are a yoga and pilates studio and personal training services. The St. Regis Athletic Club is complimentary for residents and guests.
St. Regis Deer Valley Pool
Soothe and Refresh
The two-tier heated infinity edge swimming pool just steps from the Deer Hollow ski run provides fabulous mountain views amid a vibrant setting. Open year-round, it features waterfall columns delineating the two tiers and hot tubs on either end of the heated deck. Residents and Hotel Guests enjoy poolside beverage and food service.
Sign up for our private mailing list to stay informed about St Regis Residences, events, and news: