St. Regis Amenities
The Residences are a seamless extension of The St. Regis Deer Valley, with the ideal balance of connection to the amenities, flawless services and activities of the Upper Resort, within a beautifully designed enclave of serenity and convenience.
Residents may take advantage of the Upper Resort as they wish. For dining, the resort offers the RIME seafood and steak restaurant, the St. Regis Bar, the Brasserie 7452 French bistro, and the Mountain Terrace open-air American café.

The Upper Resort also features the Remède Spa, St. Regis Athletic Club, and St. Regis Deer Valley pool. Plus, the friendly staff at the resort can help you with a broad range of other services and local activities. Accessing these amenities helps make the luxury accommodations of the Residences even more enjoyable.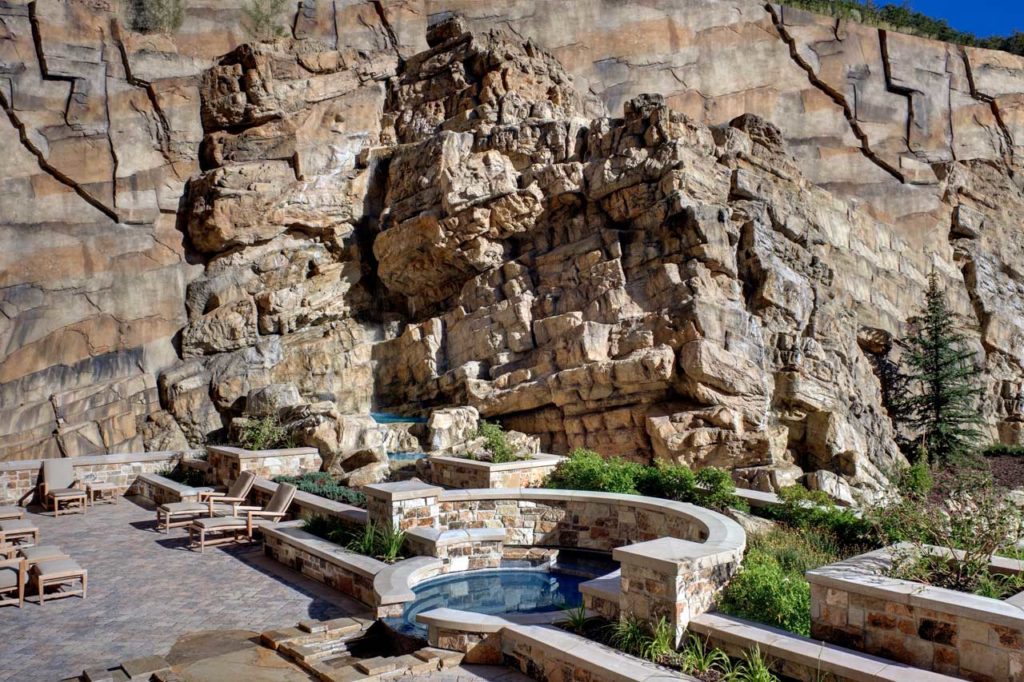 Residential Services:
Whether you choose to visit your St. Regis Deer Valley home a few times a year or live here full-time, we want you to feel fully at home. To help achieve that goal, we offer a number of residential home services that will make your time here a little easier.
St. Regis signature Butler Service

– Whenever you have a request, large or small, our butler service will see to it with a smile. This service is available to residents 24/7.
St. Regis Ski Valet Service – Let us make skiing as convenient as possible. Get ski-in/ski-out access with our private valet service.
Door-to-door Ski Shuttle to Snow Park Lodge – This convenient service makes it easy to hit the slopes whenever you want. We will shuttle you, your guests, and your gear to the lodge.
Ski equipment rental, service, and sales on-site by JANS Mountain Outfitters – JANS Mountain Outfitters will ensure that you have all the gear you need to enjoy your time on the piste. The rental service is perfect for when you have guests!
St. Regis Concierge Service – Whenever you want to hit the town or arrange any local activity, our concierge service is here to help. Just let us know what you want, and we'll take care of the rest.
St. Regis Family Traditions – We strive to make visiting St. Regis enjoyable for everyone. Our family traditions are aimed at providing entertainment, food, and care for younger residents and guests.
St. Regis Deer Hollow Kids' Club – The kids' club is a great opportunity for having fun and making friends with younger family members.
Meeting and Conference facilities – Need to tend to some professional matters while you are here? The resort has meeting and conference facilities available upon request.
Poolside Service – Lounge by the pool while still enjoying all the service and pampering of your luxury accommodations. Let us come to you!
Housekeeping Service – Our experienced housekeeping staff will ensure that your home is always clean and tidy.
Private In-Residence Dining – For the ultimate in dining convenience, take advantage of our private in-residence dining. It is top-quality room service for our Residences.
Bellman and Valet Parking – No need to worry about parking or luggage. Let our experienced and careful valets and bellmen take care of your vehicle and possessions, so you can focus on enjoying yourself.
You can enjoy many of these residential home services from the comfort of your luxury home at The Residences. Alternatively, you can hop on our Funicular to reach the Upper Resort in a mere 90 seconds. Staying in our luxury accommodations is the perfect way to enjoy the Deer Valley.
Additional St. Regis Residence Owner Benefits:
Our Residences are our most exclusive luxury accommodations. Thus, we offer some special residential home services for our St. Regis Residences owners only.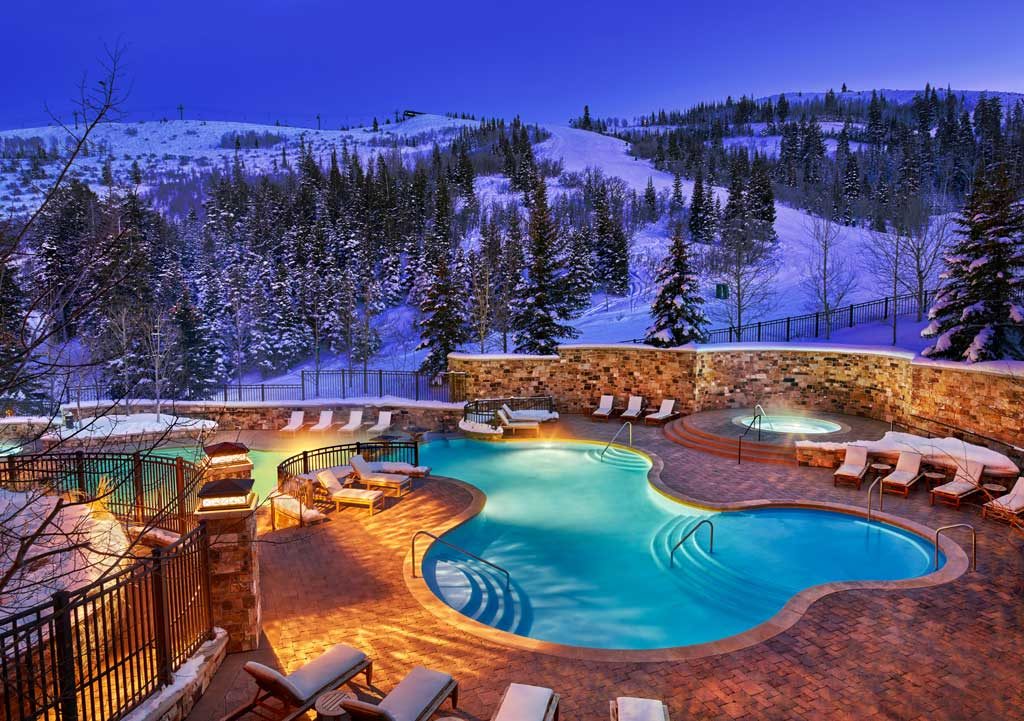 Special room rates for friends and family at The St. Regis Deer Valley – Enjoy special rates on resort rooms any time you want to host your friends and loved ones.
Exclusive Spa appointment availability – Get premium access to our spa facilities. We take extra steps to accommodate our residence owners, even on minimal notice.
Preferred seating times at RIME Seafood & Steak – You can also get preferred seating at RIME, one of the main restaurants at the Upper Resort. This service makes it easier for us to accommodate you.
Daily Newspapers – Stay up to date on the latest news with papers delivered every day.
Complimentary Internet Access – Just because you are getting away to the mountains doesn't mean you have to disconnect. Internet service is on us.
All of the services, amenities, benefits and pricing made available to residential owners at The Snow Park Residences at The St. Regis Deer Valley are as currently scheduled and are subject to change, replacement, modification or discontinuance. Fees for certain services may apply.
Other Amenities at St. Regis Deer Valley
Our whole resort is designed for luxury and relaxation. Learn a little about some of the other special amenities we offer.
Deer Crest Club
Get more from your mountain adventures by joining the Deer Crest Club. This exclusive club features dedicated valet services, private sports lockers, full-time VIP Club concierge service, special events such as wine tastings, and other amenities.
Residence Amenities
Special amenities for our Residences make staying here even more enjoyable. We have planned these amenities to encourage easy gathering and interaction between friends and family. You'll love the combination of modern sensibilities and mountain charm.
St. Regis Funicular
We make it easy to reach the Upper Resort with the St. Regis Funicular. This sleek and unique connection brings you up 500 vertical feet and 537 linear feet in a mere 90 seconds. Enjoy a pleasant ride with beautiful views as you move between The Residences and Upper Resort.
Get Connected With St. Regis Deer Valley – The Residences
Sign up for our private mailing list to stay informed about St Regis Residences, events, and news:
Residence owners will find that staying at the St. Regis Deer Valley is defined by service, entertainment, and luxury accommodations. If you wish to learn more about the amenities we offer residence owners, contact us today.
Sign up for our private mailing list to stay informed about St Regis Residences, events, and news: